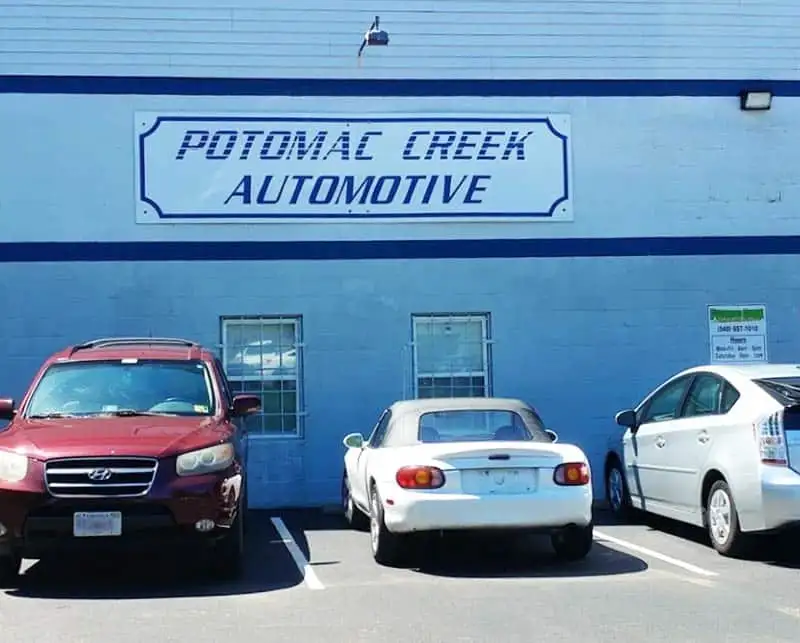 Stafford County's Top Auto Repair Shop
Highly Qualified–ASE Certified Technicians
Potomac Creek Automotive first opened its doors in Fredericksburg, Virginia in 1996. Founded by two lifelong residents of the area, Potomac Creek Automotive is an independent, all-inclusive auto repair shop. We set out to create our vision of the ideal auto repair shop: one that would provide top-quality auto repair service at a price you can afford, by technicians you can trust - and we are proud to say that we continue to carry out this vision today! Our vision is continuously evolving as more advancements in automotive technology come to fruition, and we are constantly looking for ways to go above and beyond to meet and exceed your expectations. Here at Potomac Creek Automotive, our technicians are highly experienced; they are all ASE Certified and regularly attend continuing education classes to keep ahead of the automotive industry trends.
Our auto repair warranty of 3 years/36,000 miles is one of the best in the industry. We are also proud to offer both Virginia State Safety and Emissions Inspections, making us Fredericksburg and Stafford's complete auto service shop of choice. Whether you need brake repair, tire services, oil changes, auto maintenance services or more, simply bring your vehicle to the friendly team at Potomac Creek Automotive. What keeps our customers coming back is not only our top-of-the-line auto services, but also the way they are treated when they come into our shop. We remain committed to excellence with every repair, maintenance, or service appointment.
Call Our Shop Today!–Schedule Your Appointment
Keep your vehicle road ready! Start a lasting relationship with us today by getting on a service plan that's perfectly designed for your vehicle. Potomac Creek Automotive will have a close eye on your vehicle's condition and perform quality maintenance services. We consider your vehicle's age, your driving habits, and the manufacturer's recommendations. Our staff treats customers like family and their vehicles like our own. Give us a call at (540)-657-1010 as soon as you notice a problem with your vehicle. One of our quick but thorough inspection services will identify any potential problems and fix them. We're a team of friendly and professional techs working from a clean and state-of-the-art facility. Visit our shop today: sit back and relax, and enjoy free WiFi, flat screen television, and a variety of snacks. Meanwhile, we'll be finishing your repairs or maintenance services. Before you know it, you'll be back on the road and behind the wheel again. Don't hesitate to schedule an appointment with us today!